Week 1 Lecture
Testing the usefulness of accounting and financial reporting
Whether accounting information is useful.
Paper 01 Nichols and Wahlen, (2004)
How Do Earnings Numbers Relate to Stock Returns? A Review of Classic Accounting Research with Updated Evidence
Earnings –> Stock returns
Earnings == Net income
Stock returns == Relative change in stock price (DIV + ΔPrice)
Ball and Brown, (1968)
Evaluation role: Whether accounting information reflects the value the company created for the shareholders?
Research question: Do earnings capture information that investors consider useful and "value relevant" for decision making?
At that time, accounting information was considered useless.
Changes in earnings are related with stock returns.
Accounting earnings information is not particularly timely.
Investors react rapidly to new information in earnings, their reaction is not complete. Post-earnings announcement drift (PEAD)
The framework
Current earnings –> Future periods' earnings –> Future dividends –> Share value (Discounted future dividends)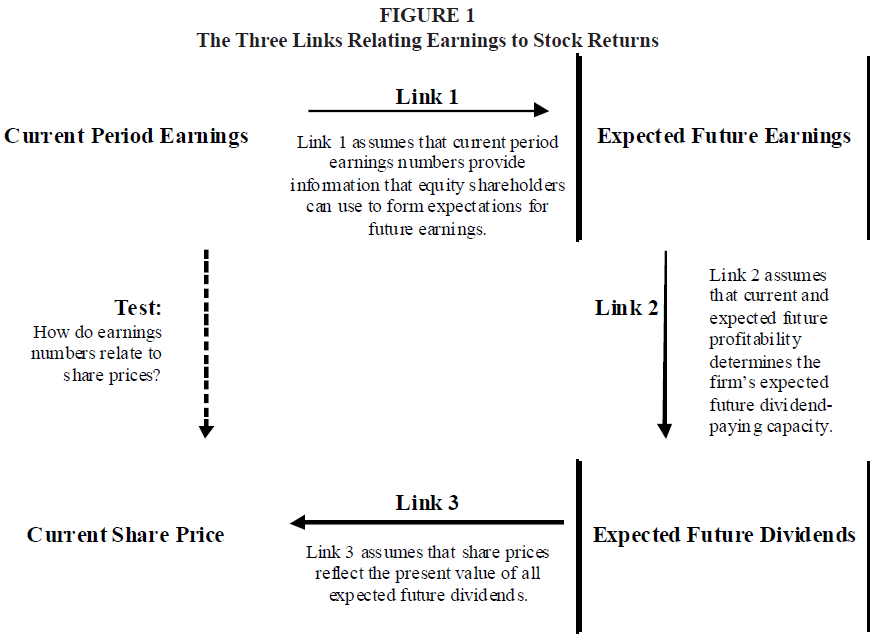 Link 1: Forward-looking information
Link 2: Practically and academically valid (Even if firms do not pay dividends)
Link 3: Valuation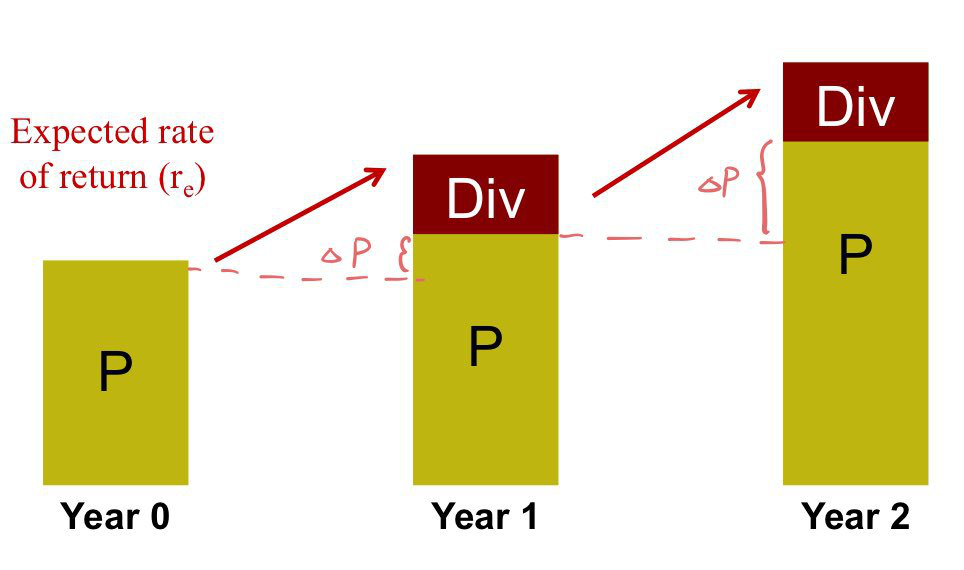 The value of an equity share can be seen as the present value of expected future dividends.
Earnings persistence
The likelihood a firm's earnings level will recur in future periods. (Link 1)
Transitory (One-time) event (Gain/Loss) –> No effect on future dividends –> Little impact on stock value
Results (Monthly data)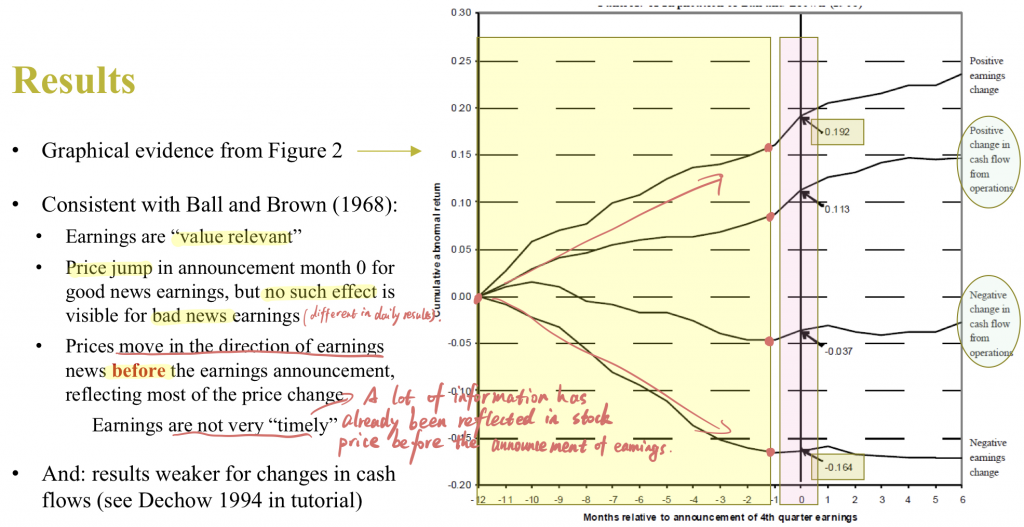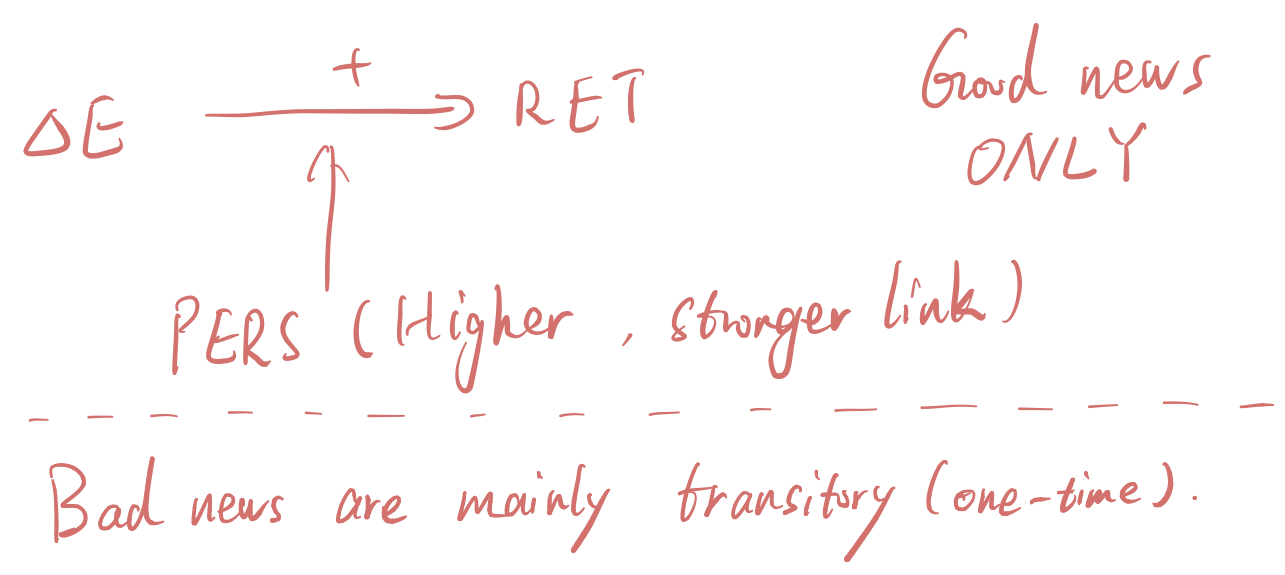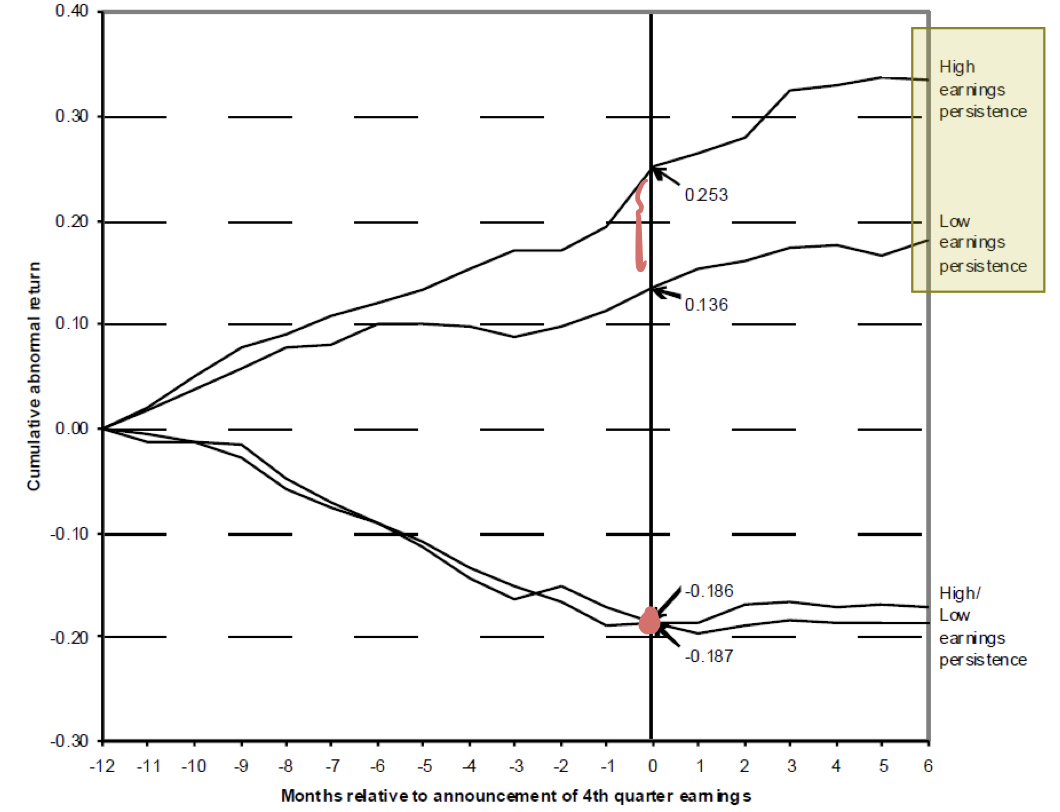 Results (Daily data)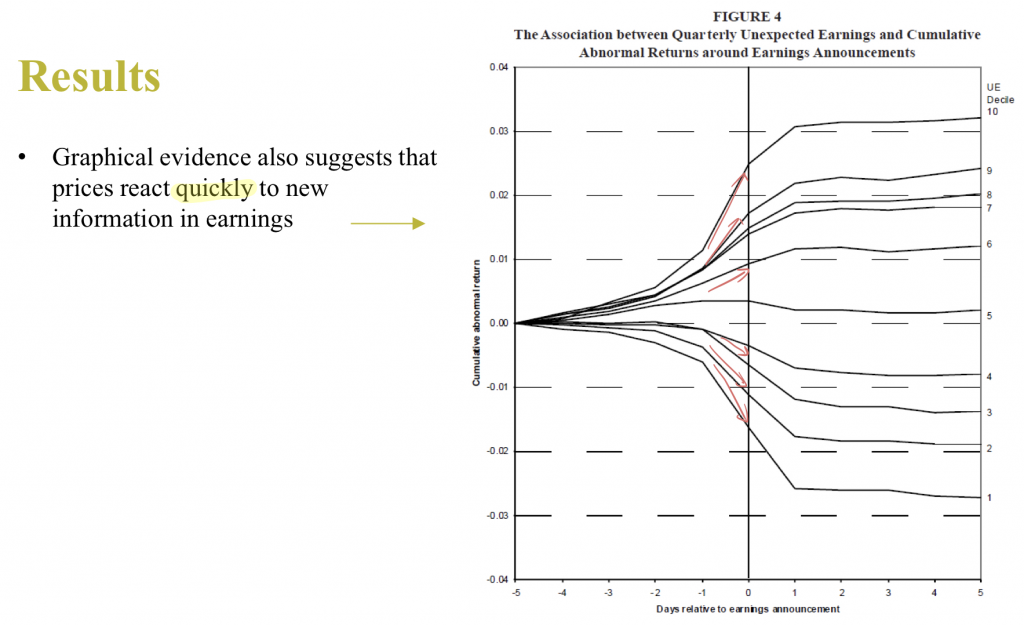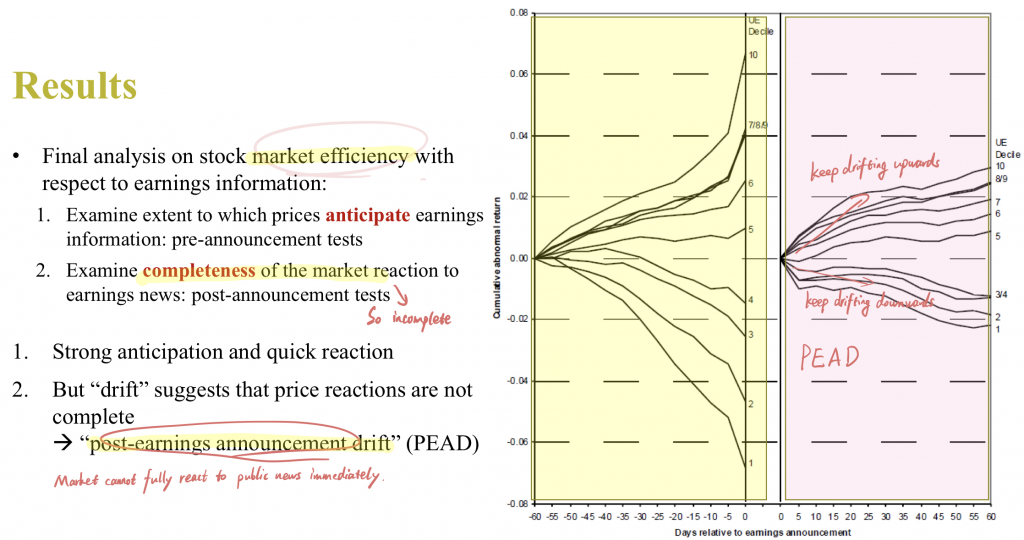 Summaries
If market is fully efficient, the stock price should automatically reflect information immediately. In other words, the direction of stock price cannot be predicted after the announcement.
HOWEVER
In reality, the stock price still drifts upwards or downwards after the announcement of earnings (Good news or bad news).
SO
The market is not totally efficient.
Regression
Earnings Response Coefficient (ERC)
Every 1 euro of earning surprise leads to ERC euro increase in stock price.
The impact of current earnings change to future earnings (persistence)
R-squared
R-squared (𝑅2) provides information on the proportion of the total variation in dependent variable Y that is explained by the independent variable(s) X in the model
See more knowledge about regression here, including standard error, t-value, etc.